"Industrial grooves from the deepest, darkest bowels of... Ottawa?!" - The Montreal Mirror, 2000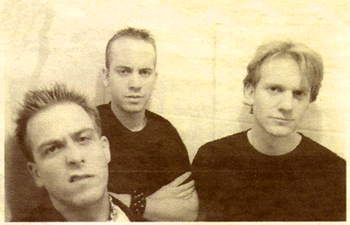 Claymouth circa. 1999: Darren Grainger (vocals), Ted Wilson (live drums), Oliver Marsh (guitar and music)

Claymouth was an industrial band prominent in the local Ottawa music scene during the mid to late 1990's. If you have any posters, pictures, bootlegs, or good stories please send them in and we'll add them to the page. Enjoy!


UPDATE: Oliver Marsh is currently frontman for

We Got This Far

, a San Francisco based industrial rock band:



Sign up for the

Ottawa Bands from the 1990's Mailing List

to find out when this site gets updated!



Help keep the content on this site free! If you appreciate what we are providing, send us a buck or two!
---